A day in the life class I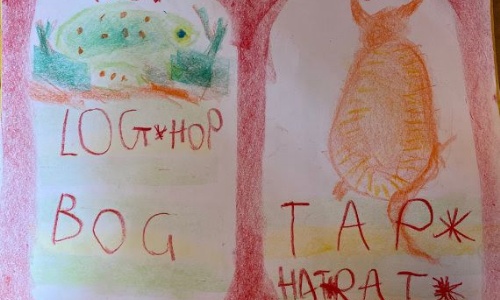 An update from Alice Watts
We begin each day with a moment of calm and catch up. We no longer meet outside as the children are feeling more confident and ready follow the older classes into the Nave. They enjoy catching up with news from the previous evening whilst putting their things away and changing shoes with their classmates.

By 8.30 we settle at our desks and begin the register. For everyone who is absent we acknowledge their absence and 'wish them well'.

We continue by listening to one child's 'show and tell' where they all bring in an item from home (or several in some cases)! This is a wonderful snapshot into each other's lives and the little treasures they deeply care about. It is beautiful to watch them in their moment standing in front of their peers and showcasing these personal things about themselves. We've seen handmade models, souvenirs, family treasures etc. and all have been received with awe and the greatest of care and admiration.

We then move into circle time – a moment of calm where the lights are dimmed and we stand together. One child is chosen to light the candle with reverence and care and then they lead us in beginning the morning verse: 'The sun with loving light, makes bright for us each day…'

Seasonal songs and poems are then appreciated by all, with some singing proudly and standing tall, others more softly but all their voices contribute to a beautiful sound. Poems are recited, some seasonal, some fun and nonsensical but full of vocal challenge and richness with accompanying actions. The differences in content and style suits a small part in the personality of each child and there is something to touch them all. Small drama verses, finger rhymes and movement verses help to wake us all up and exercise our minds and bodies ready for the work of main lesson to begin.

This half term we began by perfecting our ability to draw a line and a curve and, understanding that this is the basis from which all our letters will be formed. We spent our first main lesson block learning 7 consonants and 3 vowels through poems, stories and verses, rich in imagery and colourful narratives. We used these new skills to write sentences about the stories and fairy tales we have enjoyed and illustrated them with wax crayons.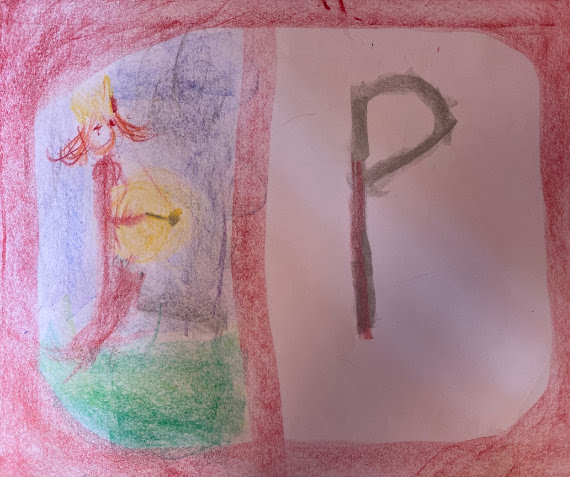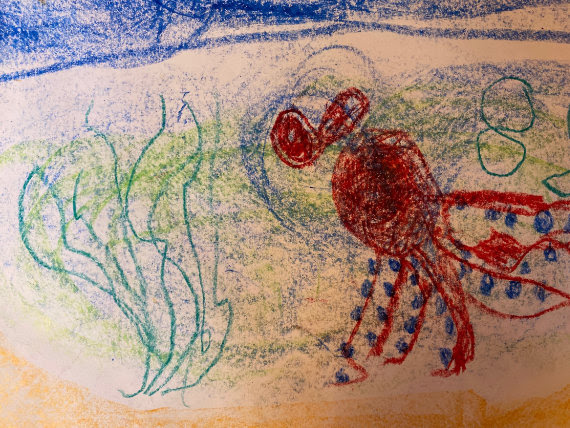 We moved on to a numeracy block where we explored the quality of numbers 1 – 12 and where we find these in the world and patterns in nature around us. We have begun pulling apart numbers and learning the basic number bonds in 10 as well as simple addition using real life objects as counters, playing games and movement exercises with the whole class.

It has been an interesting and busy journey so far and the children are enthusiastic about what's to come!

Alice Watts
Class I Teacher