Lower School
Being encouraged to be an individual and not to be like, think, or do things like anyone else is an incredible thing.
Anakin, graduate
Children begin formal learning at age six (rising seven) when they enter Class One – the first class in the Lower School. Here they meet their class teacher who traditionally will stay with them throughout the next eight years of school.
The Steiner Waldorf approach prioritises learning through experience, rather than lessons simply being dictated by the teacher.
Throughout the year, students create their own Main Lesson books as a way to synthesise and present their work. These become their text books, and help give the children ownership of their learning.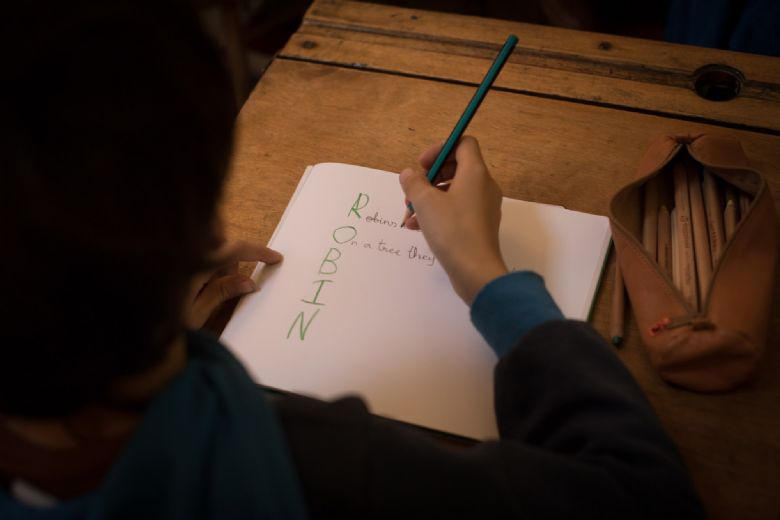 The ability to fully inhabit the world of imagination is one of the most vital assets of a young child. By using storytelling and creativity in our teaching of all subjects, the children remain engaged and keen to learn, as the lessons relate closely to their own experience.
As such, our classrooms are filled with art, music, drama, problem-solving and play, which together bring the subjects to life. This makes the lessons accessible to a diverse range of learning styles, and cultivates the growth of each child's social and emotional capacities, as well as their intellectual capabilities.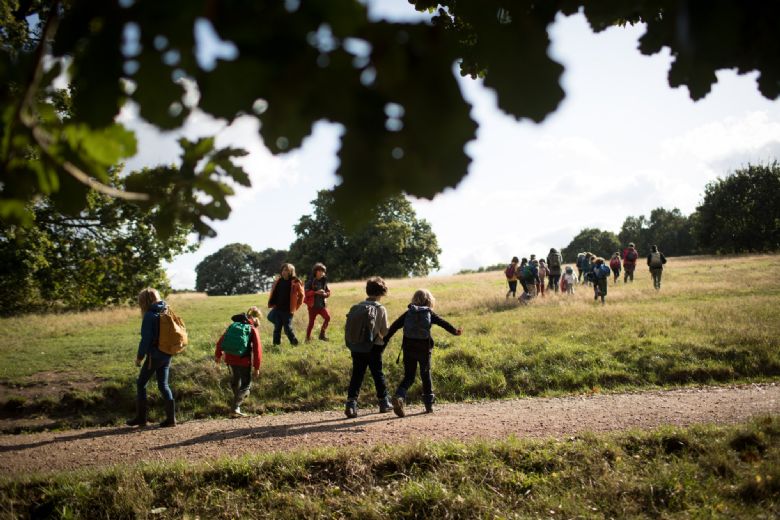 The Lower School curriculum is also structured around the children's learning readiness, and is underpinned by a philosophy that children develop according to broadly universal phases. An example of this is the understanding that abstract and conceptual thinking comes more naturally to older children, and that young children learn best when the lessons appeal foremost to their feelings and artistic sense. Subject matter is often presented in a pictorial way in the Lower School, and in a context that emphasises rhythm, routine and repetition.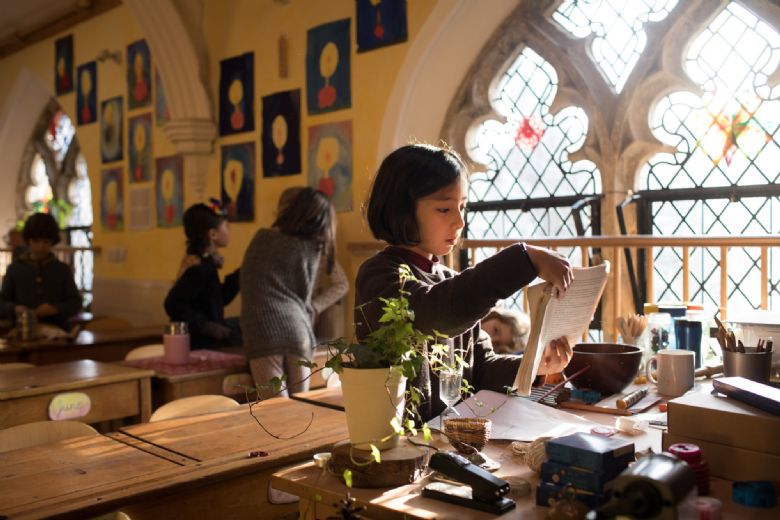 All the core subjects such as English, Maths, History and Geography are studied in block periods of three to four weeks in the Main Lesson, which forms the first lesson of every school day and is the foundation on which the Lower School curriculum is built.
The Main Lesson integrates the subjects into a central theme. For example, the way a lesson on plants is taught will develop not just an isolated understanding of botany but will also integrate and utilise elements such as painting, gardening and music.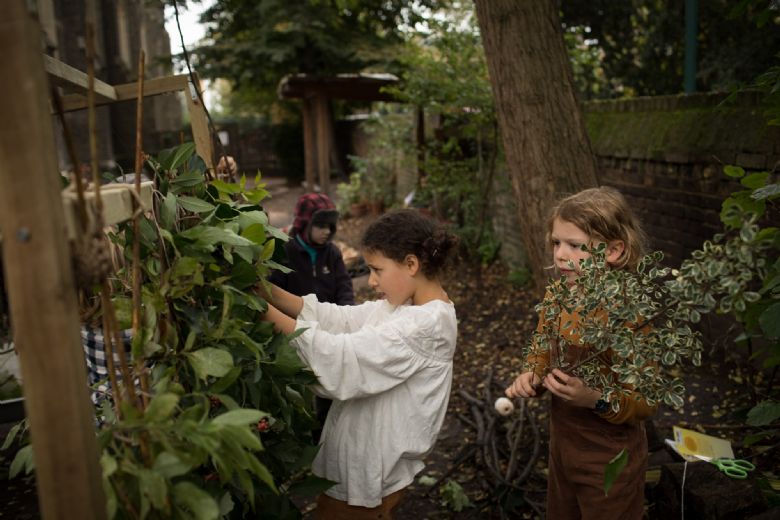 Lessons during the rest of the school day, outside of Main Lesson, include regular practice in English and Maths, as well as lessons in Games, Painting, Music, Handwork, Woodwork, French, British Sign Language, Eurythmy (a form of movement unique to Steiner Waldorf schools)and Gardening.
Singing and playing the recorder form an integral part of the curriculum in the younger classes, as do Music and Drama, and all classes regularly perform plays.
Everything about the school supported her development and gave her spaces to shine
Brunel, former parent