Issue 11
14th October 2022
Head Teacher's Welcome & News
Dear All
We have had a wonderful few weeks as the leaves change colour and start to flutter into the School garden. Autumn is here and we have been lucky to enjoy crisp bright days. We celebrated St Michaelmas, and St Michael, the archangel, a figure common in Judaism, Christianity, and Islam. He is a symbol of good triumphing over evil, courage, and strong will. The Festival inspired us to face our fears, as St Michael faced the dragon, and strengthen our resolve. Michaelmas falls near the Autumn Equinox, as the days get darker, a time of turning inward, a time of gathering strength to face growing darkness.
We have also celebrated the Jewish Festival of Rosh Hashanah and shared as a School Cholla bread and Apples dipped in Honey.
We are excited to be engaging with Black History Month at St Paul's, and have some really interesting events planned. Class VIII went to the Tate Modern to see the Lubaina Himid exhibition and we look forward to having a Gambian Drumming workshop soon for the children. Collet Hunter came in to talk to the Middle School about her organisation that encourages positive social values in youths and communities, creating awareness to knife crime and wellbeing practices.
Class V went to the Shirdi Sai Baba Hindu Temple and Meditation Centre and Kagyu Samye Dzong Buddhist Meditation Centre in Bermondsey to compliment their block on Ancient India. Class VI have been studying Ancient Rome and spent last week Blacksmithing with Bernard Graves and have all come home with a lovely iron wall hook. They've also visited the London Mithraeum to see the remains of a Roman Temple near Bank. The children get to do such wonderful, diverse things to support their curriculum as we are lucky to be in the heart of London.
A huge thank you to you all for helping with our Open Day. We quite simply would not have been able to host it without you. The feedback from visitors was overwhelmingly positive.
We were sad to say goodbye to handwork teacher Miss Gebauer. She has been with St Paul's for 9 years and much loved by the Students. She is going on to concentrate on being a Forest School teacher, and we wish her the very best of luck with her new endeavour.
We have two new members of staff. Miss Von Joel will teach Handwork to Class IV-VIII. She will also be running a knitting club at lunchtime so watch this space. We hope you enjoy her profile piece. She is already bringing much joy and creativity to St Paul's with a her wonderful style!
Mr Steggall knows St Paul's well, he is a former student and now a semi-professional footballer! We are very lucky to have him as our new Games teacher. He has been bringing much excitement to the Classes. Every week Class VII go sailing, Class VI kayaking at the West Reservoir and Class VIII rowing.
Miss Freeman and Class V collected food for local Food Bank - thank you so much to everyone who donated food, we had so many generous donations.
We hope you have lovely Half Term week and we look forward to seeing the children refreshed and ready for the rest of the year.
Anna Retsler
Our work on diversity, equality and inclusion begins in kindergarten, where we lay the foundation for future learning.
Our book baskets include books with Black and dual-heritage protagonists and these are rotated around ourfour kindergartens to ensure they are shared by all. When sourcing our books, we have actively sought out publishers and book sellers such as Book Love, Knights Of and Formy Books that centre the voices of these communities and support emerging authors and illustrators.
https://www.thisisbooklove.com/
Our awareness of Black History Month has informed our choice of stories this half term, and these include 'Mama Panye's Pancakes, a Kenyan folk tale and 'Chinye' a West African folk tale. We ensure we have inclusive puppets with a wide range of skin tones as well as musical instruments to accompany them. For example, we are currently using the mbira (or thumb piano) which is traditional to the Shona people of Zimbabwe.
We were very excited to be able to celebrate Michaelmas with the whole School Community for the first time in a few years. It was such a beautiful morning. Parents enjoyed watching their children sing, recite poetry, act and perform in the beautiful sunshine. It was amazing to see the Kindergarten buzzing with life and the parents and children busy chopping vegetables, juicing apples, churning butter, and planting bulbs. Classes IV-VIII children spent the day in mixed age groups, getting to know each other over bread baking, juicing, cleaning, and tidying the green. The day culminated in a huge feast for Middle School together in the Nave and lots of group games in the Green. The children left School tired after lots of hard work, happy and satisfied. We were joined by a special visitor, Lucy Mellor, last year's Class VIII teacher and baby Mani.
Some pictures of Michelmas in Kindergarten ...
Sukkot
Class III are learning the stories of the Old Testament in their main lesson as well as having both a shelter and farming block; so Sukkot shelter elements and harvest fit.
Rabbi Roni, is a local rabbi that visits the school annually for Sukkot. Today he asked the children to listen to the sound of him shaking the lulav to see whether they could guess it's purpose. One child thought it sounded like birds in flight, whilst another suggested it was the sound of falling leaves.
The Rabbi explained that for Jewish people this is a time when harvest is celebrated and Sukkot is a festival where we ask God for rain to renew the earth.
Class VI
This term Class VI have learnt how plants make sugar through photosynthesis with Miss Featherstone. They have learnt that whilst all plants make sugars some (such as sugarcane) are more successful than others. Class 6 were asked to imagine a traditional diet of medieval times (nettles, cabbage and simple root vegetables) and to picture how Europeans felt when they first tasted sugar.
The popularity of cash crops such as sugarcane or cotton, come with a darker history of exploitation. Food for thought when learning about where our food comes from.
Class VI, have been learning the scientific tests for plant starches and have moved on to two weeks of 'food story' - where the food they eat comes from (distance/carbon/supply change and environment) and the history of those foods (sugarcane/ slavery, cocoa/ Mayans/ conquistadors, the great tea heist of tea from China by the British etc).
Tamara came into the Classroom and (very skilfully) chopped up some fresh sugarcane for the class to try. It was thoroughly enjoyed by everyone!
Class V have been busy growing oyster mushrooms in straw in the Gardening shed following on from learning about fungi in their Botony block with Ms Freeman. They have been enjoying harvesting them and cooking them with kale from the Green garden over a fire.
We are always on the look out for new books to add to our inclusive library - here are some titles that have been added for Black History Month this year.
Middle School - Black in Time by Alison Hammond, Black and British - an illustrated history
Lower School - Afro-Caribbean Folk Tales by Wendy Shearer
Kindergarten - All the Colours of the Earth by Sheila Hamanaka, Full Full Full of Love by Trish Cooke and Anna Hibiscus Song by Atinuke
Tuesday 11th October was Ada Lovelace Day, an international celebration of the achievements of women in science, technology, engineering and maths (STEM).
Awareness of Ada Lovelace, a pioneering mathematician who is widely acknowledged as the first computer programmer, was brought into maths lessonson this day and our library now includes I, Ada by Julia Gray, a fictional account of her life.
Max Spensely
2011: Left St. Paul's
2011 - 2014: Rudolf Steiner School Kings Langley, discovered my interest in science during my time here
2014 - 2016: Camden School for Girls Sixth Form, continued studying and advancing my passion for science
2016 - 2020: University of Leeds, completed an integrated master's degree in Pharmacology, taking the first step towards my dream of being involved in cancer research and development of new therapies.
2020 - 2022: Oncologica, worked in a COVID testing lab & contributing to the national coronavirus response.
2022 - present: Wellcome Sanger Institute (Garnett Group), discovering new potential drug targets in cancer.
We are very proud of Max and his great achievements in Scientific Research. Max has been a huge help recently to St Paul's, by advising on how we better connect with our Alumni.
If you have older children who wish to stay connected with the School, or know of any ex-students, we would love to hear from them!
Please contact mke@stpaulssteinerschool.org
Miss Von Joel, the new Handwork teacher, working alongside Ms Garland teaching Class IV - Class VIII.
'I am intuitive, patient, caring and creative; I enjoy sharing my creativity, knowledge and craft processes with all ages. I am an avid gardener/allotment holder and permaculture lover, I grow and make my own fruits, teas and flowers and use the plants for natural dying and nature inspired crafts.
Creativity, community and the changing seasons in nature have become part of both my teaching and my child's home rhythm. I have spent a lot of time developing my skills in this area with workshops for children, permaculture exploration, gardening in the community and sharing my knowledge.
Joining St Paul's really is a joy for me, and I can't wait to start learning about all the classes and projects for this term and beyond.
My background is in fashion styling and production, I worked in this area to a high standard, being fashion editor of magazines and working with very high-profile companies and celebrities, since having a child my love of a more holistic path in life has come to the forefront and taken my life in a new direction.
I have had the great pleasure of spending lots of my life travelling the world and the cultures of India, Morocco, South America, Central America and Europe and seeing the joy that is brought by community and craft. Spending several years learning the skills of the many countries crafts and importing them to London for sale as well as consulting for other brands and sharing my knowledge of production and natural processes including weaving, rug making and block printing.
My degree in fashion knitwear with textiles from Central Saint Martin's really started this love for creating, teaching and exploring with purpose and meaning; Leading me to 18 years as a Fashion Stylist and Consultant based in London.
Community is really important to me and I take great pleasure in running a women's circle, this is a "safe" place to share and connect together in all aspects of our daily lives, and build connections and community.
I am really looking forward to meeting you all, and being part of the community.
Mr Steggall, our new Games Teacher for Classes III-VIII.
Spike was at St Paul's from 2006 to 2017 and is now a semi professional footballer, youth mentor, coach and our new Games Teacher! We are very lucky to have him. He shared his journey with us after Class VIII and how his time at St Paul's pathed his way...
'From the age of 14 I had been in and around pro football academies through many trials and matches. When lockdown hit, all this stopped and I signed for a National League team called Woking F.C. which was a great experience. I was signed there for 2 years, with trials in between that time for pro teams such as Reading F.C. whom I played with against the likes of Chelsea (twice) and Leicester City. I left Woking at the end of last season and have now joined National League side Dorking Wanderers F.C., where I featured the whole of the pre-season with the first team, playing lower league teams all the way to playing against Chelsea U21's. I continue to train with the first team every week, and play matches with and captain the Reserves team.'
'St Paul's Steiner School felt like a home, a place where I could be completely comfortable to want to learn and express myself. I truly believe it was my time at St. Paul's that moulded me into the person I am today.'
Here is a picture of Spike at his Class V Olympic games!
Handmade by lunch club chef Lee, daily.
Monday
Leek and potato soup with bread
Tuesday
Roast Potato with vegetable chilli (not hot) and Yorkshire puddings.
Wednesday
Pancakes with roast pepper hummus/ grated carrot, green beans/ apple compot
Thursday
Pasta with pesto / tomato sauce + Green veg
Friday
Pizza
Dishes severed with fresh fruit and sliced carrot/cucumber.
Thank you to the Jumble Team who raised a very healthy £1500 for the St Paul's Community Group, to enable Miss Pintos to get more instruments for Music and a School Piano.
Bloomsbury Football, a registered charity which uses the power of football to improve the lives of young people in London. We run sessions all over Camden and Islington, operating on a pay-what-you-can basis, and have a fantastic opportunity for your pupils aged between 9 and 13.
On the back of an amazing 4 weeks in July, we have continued our partnership with La Liga – the top tier of Spanish football – and are beginning a 30-week league with 8 teams competing for the LaLiga x Bloomsbury trophy, which is currently held by CA Osasuna.
The league is open for children of all abilities and each player will be provided with playing kit from LaLiga clubs (such as Valencia CF and CD Tenerife). The league winners will be presented with a trophy and medals, with several individual awards up for grabs too!
This will run on Saturdays at Acland Burghley School, NW5 1UJ, and we would really appreciate you circulating this opportunity among your pupils.
If you would like any further information, please reply to this email or contact me on 07724 608600.
Instagram @stpaulssteinerschool
School Website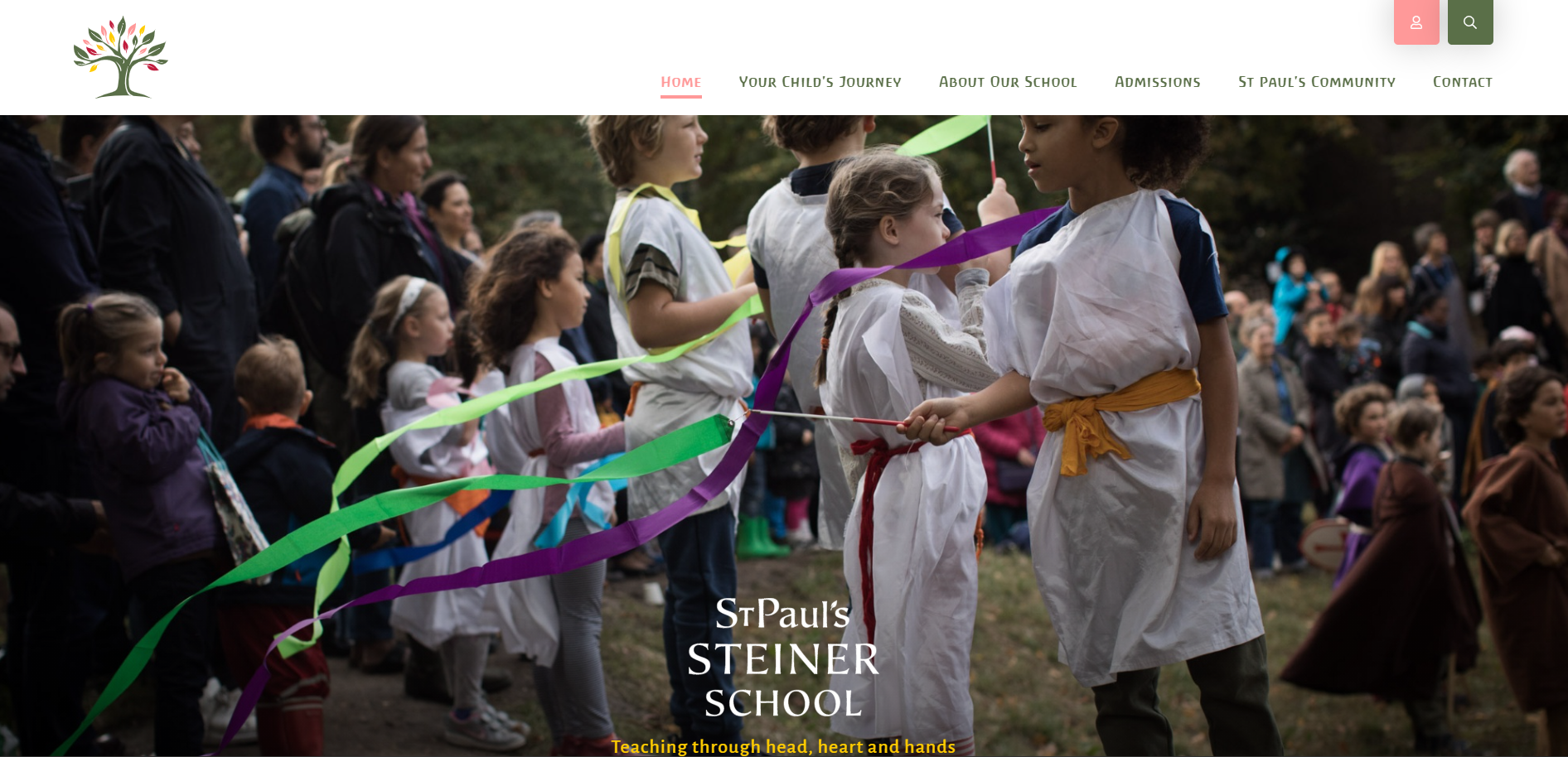 Free audio storytelling series for Waldorf students aged 5-9 years.
The Book of Arralan was created by an ex-Steiner student with Steiner children in mind. It hopes to offer an exciting screen-free alternative to TV.
It's one continuous story told through daily episodes straight from the imagination and accompanied by harp.
It's available on Apple podcasts, Google podcasts, Audible and Spotify.
Just search: The Book of Arralan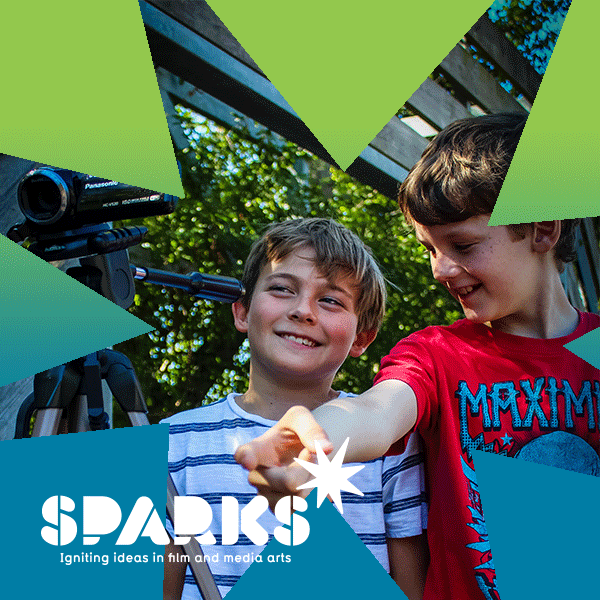 October Half Term Activities: Sparks Islington Children's Film School
October half term holiday camp: Make Your Own Film Production in a 3 days
In Sparks filmmaking half term camps, young filmmakers learn all about the creative process of filmmaking.
Working as a real film crew to produce their own film productions from start to finish.
They direct their scenes and sequences, shoot all their angles, crew their filmset and even more.
By the end of the week, they take away a host of new skills in filmmaking, as well as creative inspiration, team work and communication skills.
Sparks Islington 3 Day October Half Term Camps for Ages 7-9, 9-11, 11-13
9.30am – 3.30pm 24th – 26th October
Location: Laycock School, Laycock Street, N1 1SW
For more information or to book email: Islington@sparksarts.co.uk or visit: www.sparksarts.co.uk
House For Sale in Forest Row
We moved to Michael Hall from St Paul's just over six years ago and completely refurbished a Victorian house called Highgate End. It's a short walk from the school, in the village. We put in lots of stained glass and waney edge wood as well as sensible things like double glazing & new central heating. We thought it might appeal to another Steiner family… It has three stories with a big open plan living room/kitchen with wood burner and a separate office on the ground floor. Four large bedrooms. Two bathrooms. Cloakroom & utility room. It has a large mature garden. The guide price is £850-875k. The estate agent is Mansell Mctaggert in Forest Row 01342 826682. Sarah Newby from Appletree KG has stayed quite often & is happy to give a house reference!
My contact is sukhasiddhi@phonecoop.coop
https://www.rightmove.co.uk/properties/127389407#/?channel=RES_BUY
Ayurveda Treatment
Ayurveda is a 5,000 year old Indian healing system, effective for the treatment of a wide range of physical and psychological issues including digestive disorders, insomnia, women's health, and autoimmune conditions.
I will be available on Tuesday mornings from 9 am -12 noon on Chesholm Road N16 (Stoke Newington) and on Sundays in Crouch End (N8).
If you would like to find out more about Ayurvedic treatment please call Jess on tel: 07792 274 916
The Playful Family with Kevin Davidson
Saturday 29 October & 12 November 9.30am – 11am
Families are invited to a series of classic playful activities including word games, drawing games, hand games and more. Inspired by Michael Rosen's Book of Play. Kevin Davidson will bring this book to life and nourish your family connections through play. £10 per adult (min 1 per family), £5 per child (under 16)
https://marylebonetheatre.ticketsolve.com/
Bothmer Movement (for adults) with Kevin Davidson
Saturday 29 October & 12 November 11.30am – 1pm
Big Fish: "Isn't the water lovely today?" Little Fish: "What's water?"
Bothmer Movement provides a framework of exercises and games to help bring awareness of the different qualities of the space around us. This awareness, growing through a subtle process of self-development, can lead to observable differences in the way we move and bring about practical benefits in the way we live.
£15 full / £10 concession https://marylebonetheatre.ticketsolve.com/shows/1173632063
Kevin Davidson brings the spirit of Bothmer through creative and playful workshops drawing on his 10 years as a games and movement teacher in schools. He has represented Bothmer Movement International (www.bothmer-movement.eu) since 2016 as part of Steiner Waldorf teacher training programs and in parental education classes. He holds two Master's degrees in Education and Psychology, is a lecturer at Goldsmiths College, London, and an award-winning artist.
Kevin was big hit for St Paul's children during Lockdown, so this comes highly recommended!
www.kcdexperience.com
Rudolf Steiner Bookshop | Anthroposophical Association Ltd | 35 Park Road | London NW1 6XT | Tel: 020 7724 7699
Tomorrow night!
Home pies and a bar.
Get those dancing feet on!